Team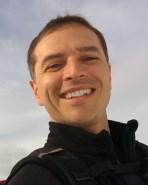 Robert Klar
Robert Klar studied Civil Engineering with focus on Hydraulic Engineering and Tunnel Construction at the University of Innsbruck. Then he worked four years at Schönherr Consulting Engineers (Austria) in the field of hydraulic engineering, flood protection and ski-slope design. This was followed by two years' experience at INTALES GmbH Engineering Solutions (Austria) specializing in the application of nonlinear analyses for complex lightweight structures and software development for the aerospace industry (FACC, ASTRIUM). In the year 2009 he joined the team around Prof. Aufleger at the Unit of Hydraulic Engineering, University of Innsbruck. At present, Robert Klar holds a postdoctoral research position and works on several research and consultancy projects in hydraulic and morphodynamic engineering. His major activities range from the numerical modelling of sediment transport to predict long-term bed level evolution to the application of Airborne LiDAR Bathymetry (ALB) data to enhance hydraulic, morphodynamic and habitat modelling. In addition, he works on scientifically sound solutions to store renewable energy to shape an enlightened energy future.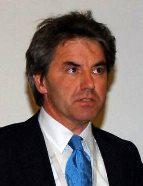 Markus Aufleger
Prof. Dr.-Ing. habil. Markus Aufleger is full Professor and Head of the Unit of Hydraulic Engineering at the University of Innsbruck, Austria since 2007. He achieved his doctorate and his postdoctoral lecture qualification at the Technische Universität München (TUM) in Germany. Between 2000 and 2007, Markus Aufleger has managed the Laboratory of Hydraulics and Water Resources Engineering of TUM. Currently his area of research includes dam engineering, river engineering, hydropower and water resources engineering. He has experience in coordination of large research projects, e.g. Alpine Airborne Hydromapping (Comet K Project funded by the Austrian Research Foundation, 2013-2016). He was winner of the i2b Businessplan-contest in 2010.
Markus Aufleger is an active member of several professional organizations. Among others he is board member of the German National Committee on Large Dams and expert in the Austrian Dam Safety Committee. He has published various papers in conference proceedings, technical reports and international journals.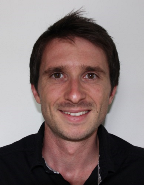 Bernd Steidl
Bernd Steidl finished his studies in Architecture in 2012 with focus on construction and design. 2015 he additionally concluded his studies in Civil Engineering with focus on construction and hydraulic engineering. To deepen his knowledge and gain practical experience Bernd Steidl worked in the architectural office Martin Aufschnaiter ZT GmbH, the construction companies Huter & Söhne and Bauunternehmen Lang. Furthermore he was employed in the laboratory of the Department of Infrastructure, Unit of Hydraulic Engineering at the University of Innsbruck for several years. There he deepened his knowledge in planning and designing of hydraulic engineering structures and hydraulic and sedimentological processes of rivers and steep mountain streams. After finishing his master thesis in Civil Engineering which dealt with bed load transport processes in combination with morphological changes in steep mountain streams, Bernd Steidl started his PhD study at the Unit of Hydraulic Engineering in the team of Prof. Markus Aufleger. The topic of his PhD thesis deals with Buoyant Energy. Thereby the main target is to do basic development and research work about this visionary concept.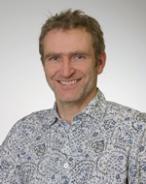 Günter Scheide
Günter Scheide realised an apprenticeship as joiner and worked in this field for a couple of years before he started to study in Tübingen, Stuttgart and Sydney. He finished his studies in Geography, Town Planning and Political Sciences 2001. He then worked as technology transfer specialist in the EU funded Enterprise Europe Network. For more than 10 years he supported especially small and medium sized companies in the internationalization and in the management of innovation and R&D projects. In 2013 he joined the team of Transferstelle Wissenschaft – Wirtschaft – Gesellschaft, the knowledge and technology transfer facility of the University of Innsbruck and supports academics and entrepreneurs in the development of cooperation projects.